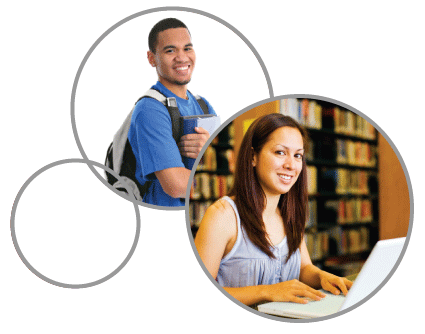 About BCP
"There must be a better way." This is what Don Betterton said to himself when he retired after working for 30 years in financial aid and admission at Princeton University and decided to embark on a second career as an independent college counselor.
The "better way" consisted of devising a method or a process that would give college applicants a more realistic way to compare their academic and personal credentials with the selectivity levels of the colleges on their lists. Don found the widely used method of comparing a current applicant's GPA and standardized test scores with either the profile of a college's current freshman class or the profiles of recent applicants from the same high school, and then making an approximation of whether the college was a Match, Reach, or Safety, did a disservice to the applicant. What about the student with a high SAT who was denied? Why did another student with a lower GPA get admitted? The answers can be found in factors that go beyond high school grades and test scores.
So what is this "better way" that is incorporated into the Betterton College Planner (BCP)? The concept seemed simple on its surface. Why not try to, as much as possible in an online product, include ALL the variables that an admission committee considers when making its decision? Note: a real admission committee considers a lot more than GPA and SAT/ACT scores. Rather than make an admission prediction based on two variables, BCP incorporates between 20 and 25 admission variables, as appropriate, depending on the individual. It combines a number of academic and personal factors to calculate a preliminary admission rating and then adds bonus points that admission committees use to ensure diversity of different kinds. The process of considering factors such as ethnicity, special talents in the arts or athletics, and/or the burdensome obstacles that some applicants manage to overcome is called "holistic admissions."
The BCP admission algorithm is based on the holistic admission philosophy, which, again, is the philosophy embraced by virtually every college admission office in the country. BCP collects data from the user, calculates the user's holistic admission rating, and then compares that user rating with the selectivity rating of each college on the user's list. The results of the "fit & match" process are displayed in up to five buckets, or categories, that range from Very Good to Excellent chance of admission to Very Difficult. The accuracy of this five-bucket system was initially confirmed through a study that included 27,000 applications from some 4,000 high school students over a two-year period.
But BCP offers more than an accurate admission predictor because Don believes, based on his 30 years of financial-aid experience at Princeton University, that a family should not proceed too far with admission planning without knowing the real cost of sending a child to a particular college. Furthermore, Don believes that the applicant (and his or her parents) should not have to go to a separate location to get information about yearly cost, availability of merit scholarships, eligibility for need-based aid, and information about state aid programs. All of this paying-for-college information is included in BCP - plus other features that you will see once you enroll.
A detailed, user-friendly, comprehensive, and accurate online college-planning tool awaits you.